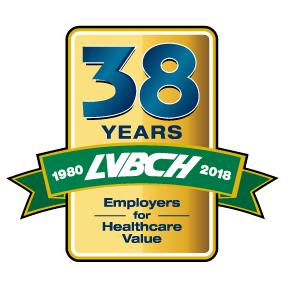 Quick Links
Resources
News Releases
LVBCH Wellness Recognition Award Program
LVBCH Announces Leadership in Wellness Recognition Award Program
Deadline to Apply: March 1, 2018

Does your organization have an executive leader that has been instrumental in your wellness program's success?
If so, you can nominate that person for the new LVBCH Leadership in Wellness Recognition Award. They could get recognized for their contributions at LVBCH's 2018 Annual Conference on May 3, 2018 at DeSales University which typically attracts more than 200 attendees.

What is the LVBCH Leadership in Wellness Recognition Award?
This new initiative is designed to recognize executive leaders at LVBCH member companies for their innovation, dedication and contribution to the success of their organization's corporate wellness program. We want to raise awareness of executive leader best practices that have resulted in the improved health and wellness of their organization's employees.

Who qualifies for this recognition award?
Some examples of an executive leader who is eligible for recognition through this award program include a president, chief executive officer, chief financial officer, executive director, or superintendent to name a few.

How do you apply for the recognition award?
Simply complete an application form and send it via email to lvbch@lvbch.com on or before Thursday, March 1, 2018. You can apply for the recognition award for yourself, or you can nominate someone else.