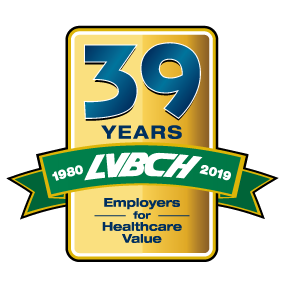 Upcoming LVBCH Events
---
REGISTER NOW:
LVBCH

39TH ANNUAL MEETING
MAY 2, 2019 --



EMERGING TRENDS IN HEALTHCARE: WHAT'S NEXT?

Date: Thursday, May 2, 2019
Time: 7:30 a.m. - 3:45 p.m.
Location: DeSales University - University Center Building - 2755 Station Avenue, Center Valley, PA 18034
This event is an event for LVBCH Members.
Registration Required - You must register to attend this event.
Registrations will NOT be accepted at the door.
Registration Deadline: Thursday, April 18, 2019.
Click links for More Information and to Register
Special thanks to our sponsors:
Premiere Sponsors

Platinum Sponsors

Gold Sponsors
Silver Sponsors
---
REGISTER NOW:
6TH ANNUAL HEALTHCARE SYMPOSIUM
MAY 21, 2019 --

CREATING VALUE IN HEALTHCARE
THROUGH PEOPLE, PROCESSES AND TECHNOLOGY

DATE: TUESDAY, MAY 21, 2019
Time: 1:30 p.m. - 7:00 p.m.
Location: Lehigh University - Mountain Top Campus - Iaccoca Hall - Wood Dining Room
111 Research Drive, Bethlehem, PA 18015
Sponsored by: Lehigh University & LVBCH
This is an event for LVBCH Members, Lehigh University Students and Faculty, and Friends and Guests.
Registration Required - You must register to attend this event.
Registrations will NOT be accepted at the door.
Registration Deadline: Tuesday, May 14, 2019.
Click link to Get More Information & Register

---