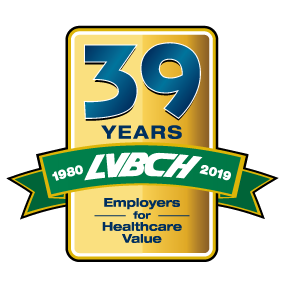 Hospital & Patient Safety

Leapfrog Report finds U.S. Hospitals Not Meeting Surgical Safety Standards - 07/18/19


WASHINGTON D.C. (July 18, 2019) - The Leapfrog Group, an independent national health care watchdog organization, today released Safety In Numbers: The Leapfrog Group's Report on High-Risk Surgeries Performed at American Hospitals. The report analyzes eight high-risk procedures to determine which hospitals and surgeons perform enough of them to minimize the risk of patient harm or death, and whether hospitals actively monitor to assure that each surgery is necessary. The report finds that the vast majority of participating hospitals do not meet The Leapfrog Group's minimum hospital or surgeon volume standards for safety nor do they have adequate policies in place to monitor for appropriateness. Rural hospitals are particularly challenged in meeting the standards.

Safety In Numbers summarizes findings from the 2018 Leapfrog Hospital Survey, submitted by over 2,000 hospitals nationwide. This is the first year Leapfrog reported the new surgical standard by hospital, assessing whether both hospitals and surgeons met volume standards, and whether hospitals monitored for surgical necessity. In addition to the report released today, individual hospital results are freely available and searchable at www.leapfroggroup.org/compare.

The eight high-risk procedures highlighted in Safety In Numbers were selected based on an intensive review of hundreds of studies conducted over the past decade, as well as guidance from Leapfrog's National Inpatient Surgery Expert Panel. From this analysis, Leapfrog set evidence-based standards for the minimum number of procedures each hospital and each surgeon should perform.

To read the entire news release, click here.
Read the Safety in Numbers report now:


Leapfrog Announces Spring 2018 Hospital Safety Grades
37 PA Hospitals Earned an "A" Letter Grade - 04/24/18


Bethlehem, PA (April 24, 2018) – The Leapfrog Group, a Washington, D.C.-based organization aiming to improve health care quality and safety for consumers and purchasers, announced today the updated Leapfrog Hospital Safety Grades. General acute-care hospitals in the U.S. are assigned letter grades of A, B, C, D or F based on their performance in preventing medical errors, infections and other harms. These errors, killing or harming millions of people per year, are the third leading cause of death in the U.S.

In Pennsylvania, 118 hospitals were graded, and 37 (31%) were awarded an "A", the highest letter grade, demonstrating these hospitals' dedication to safe care. Only two Pennsylvania hospitals – PinnacleHealth Community General Osteopathic Hospital in Harrisburg and St. Clair Hospital located in Pittsburgh -- have received 'Straight As' since 2015.

To read the entire news release about the Spring 2018 Hospital Safety Grades and see the complete list of the 37 hospitals in PA that were graded an 'A' in this latest update, click here.
To read articles about hospital safety in local publications, click the links below:
- Lehigh Valley Business by Stacy Wescoe on April 24, 2018
- Allentown Morning Call by Christine Schiavo on April 25, 2018
- Lehigh Valley Live by Pamela Sroka-Holzmann on April 26, 2018
- Allentown Morning Call by Binghui Huang on April 26, 2018

For hospital ratings in your area, click the image below or visit www.hosptialsafetygrade.org.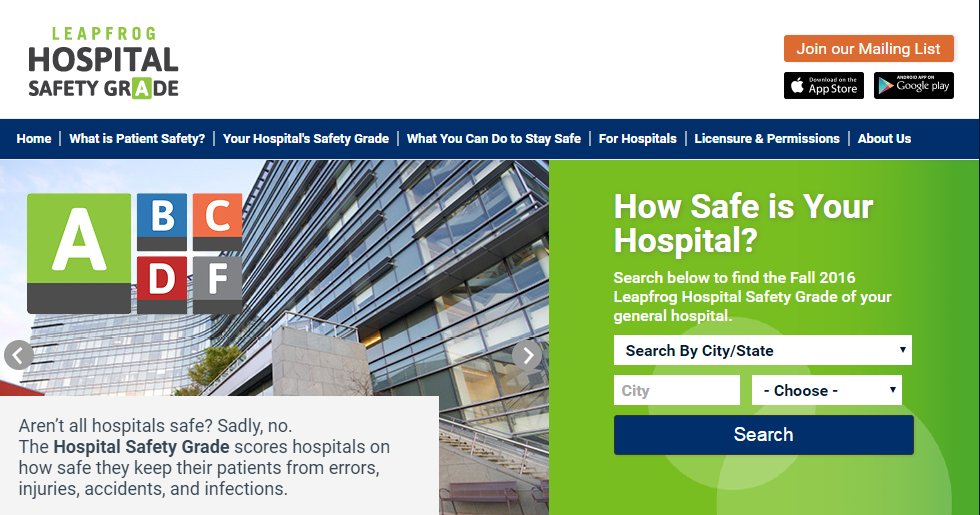 Seven PA Hospitals Earn Leapfrog's 2017 Top Hospital Award - 12/07/17


Bethlehem, PA, (December 7, 2017) – Seven Pennsylvania hospitals were named to The Leapfrog Group's annual list of Top Hospitals which honors the highest performing hospitals on the Leapfrog Hospital Survey. The following hospitals received this coveted award for 2017:

Top Children's Hospital:
- St Christopher's Hospital For Children

Top General Hospitals:
- Doylestown Hospital
- PinnacleHealth Community General Osteopathic Hospital
- PinnacleHealth Harrisburg Hospital
- PinnacleHealth West Shore Hospital

Top Teaching Hospitals:
- Jeanes Hospital
- Lancaster General Hospital

This elite award is one of the most competitive honors American hospitals can receive in safety and quality. The winning facilities will be officially recognized at Leapfrog's Annual Top Hospitals Ceremony on December 7, 2017 in Arlington, VA.

This year, Leapfrog recognized 109 Top Hospitals across the country. Of those, 10 were Top Children's Hospitals, 45 Top General Hospitals, 18 Top Rural Hospitals and 36 Top Teaching Hospitals. Of the 7 Top Hospitals in Pennsylvania, 1 was a Top Children's Hospitals, 4 were Top General Hospitals, and 2 were Top Teaching Hospitals.
To read the entire news release about the 2017 Top Hospital Awards, click here.

To see the full list of institutions honored as a 2017 Top Hospital, please visit www.leapfroggroup.org/tophospitals.